Student loans are the punch line and punch in the pockets to so many American's jokes and life right now, of course it's one of those things where you laugh to keep from crying, but it's a something that over 44 million Americans are can relate to. Statistics show that Americans owe over $1.4 trillion dollars in student loan debt and the average Class of 2016 graduate has $37,172 in student loan debt.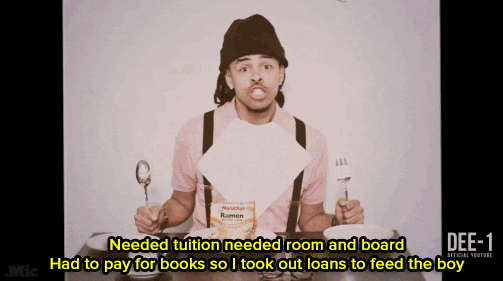 University Of Houston is offering a solution to this snowballing amount of debt to Texas residents who are looking to enter the a institution of higher education in Fall 2017. They are offering the "Cougar Promise" which states that if you meet certain academic requirements and your family makes less than $45,000 a year then you can attend their institution for free.
Via UofH.edu
Guaranteed Free Tuition for Students with Family Income up to $45,000

The University of Houston will guarantee free tuition and mandatory fees to new in-state freshmen with family incomes at or below $45,000, who meet certain academic requirements. The Cougar Promise is the University of Houston's promise to low-income families that college is accessible to their children and that financial aid will be available to them.

Eligibility is determined when a student has completed a FAFSA by March 15, 2017. Students who miss the deadline will be awarded the Cougar Promise based on the availability of funds. A separate application is not needed since Cougar Promise is comprised of various gift aid sources for which the student is eligible. Gift aid is aid that the student does not need to repay.

To be eligible for Cougar Promise, you must be:

A new entering freshman for Fall 2017
A Texas resident for tuition purposes
A high school graduate who has earned a recommended or distinguished diploma
A member of a household whose parents' adjusted gross income does not exceed $45,000
Eligible to receive Federal Pell Grant and must submit all financial aid forms with supporting documents by March 15, 2017
Enrolled as a full-time student (at least 24 credit hours within an academic year) at the University of Houston

The Cougar Promise will provide tuition and fees to qualifying students for up to four years, as long as students continue to meet eligibility criteria and maintain a cumulative 2.5 GPA. The Cougar Promise covers tuition and fees during the fall and spring terms only.
If you want more information about the Cougar Promise Click Here.